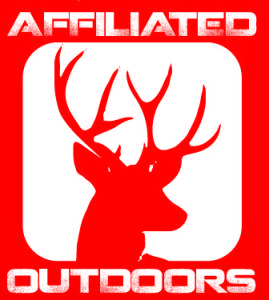 In episode 16 of The Affiliated Outdoors Podcast, we are joined by Mike Swartzentruber of Hunter's Blend Coffee. Mike and his brothers-in-law, Ken and Paul, developed Hunter's Blend Coffee with the outdoor community in mind. They like to say that they're 'Defending Hunting, One Cup at a Time', and we have good reason to believe that after this show. 
Mike fills us in on the ins and outs of the coffee industry. He explains how Hunter's Blend goes above and beyond to do things with integrity and with an eye to the outdoor community. Supporting hunting rights and Second Amendment rights along the way. Mike also sheds some light on the backstory that led to the development of Hunter's Blend, discusses the outdoor exploits of the crew, and much more. 
Looking to fill your cup with Hunter's Blend Coffee? Head to https://huntersblendcoffee.com to get yours ordered today! 
Want a free bag of Hunter's Blend Coffeee and an HBC tumbler? Head to https://facebook.com/AffiliatedOutdoors or https://instagram.com/affiliatedoutdoors to enter in the HBC & Affiliated Outdoors Giveaway running from 8/9/2018 to 8/16/2018! 
Affiliated Outdoors is currently conducting a hat giveaway! We're giving away one of our brand new leather patch logo hats once we hit 500 page likes over at https://facebook.com/affiliatedoutdoors/ 
For all of the latest on Affiliated Outdoors, please visit us at https://TheAffiliatedOutdoors.com. We have fresh written content, all of the AO Podcast episodes, AOTV episodes, and plenty more!
Follow us on Facebook: facebook.com/AffiliatedOutdoors
Follow us on Instagram: instagram.com/affiliatedoutdoors
Visit our Partners!
Hidden Hybrid Holsters: https://hiddenhybridholsters.com
Stark Arms: https://facebook.com/starkarmsllc/ 
Mass Pursuit TV: https://masspursuittv.com
StandOut Design: https://helpmestandout.com/